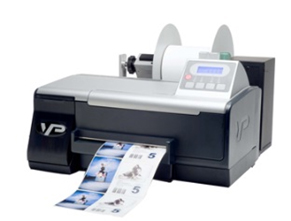 The VP495 is a versatile pigment ink color label printer that delivers highly durable, professional looking labels straight from the box.
It is the best-in-class on-demand full color pigmented ink label printer in the market.
For manufacturers of products that are used primarily outdoors like agriculture/horticulture, GHS & CLP labels on chemical drums or basically requiring labels that are subjected to alternating wet/dry conditions and/or UV light exposure, the VP495 is a great solution.
Key Benefits at a glance:
Durable Pigment Inks – Prints highly durable, long-lasting, waterproof and fade resistant labels without the need for post-print lamination.
BS-5609 Compliant – Suitable for GHS & CLP chemical labelling
Quality – Professional and vibrant colored prime graphical labels up to 1,200 x 1,200 dpi.
Productivity – Prints up to 100mm/s (4ips) and on label as wide as 215mm (8.5″)
Save Cost – Print in exact quantity anytime. No label wastage.